Cross Stitch
My mom taught me how to cross stitch when I was about 15 and I've been stitching, off and on, ever since then. I love stitching even though I am a slow stitcher and I often get frustrated - especially when things happen like my thread becomes impossibly knotted, I find out I've made a mistake and I have to rip out stitches and start over or I get way too much help from the cats. Most of my pieces I stitch for myself. I only stitch for others when I feel it will be truly appreciated. Of the pieces below, the keys, Aggretsuko and the coyote were stitched for other people.
This is the current piece I'm working on. He is going to be SO GORGEOUS when he's done! This picture was taken with the flash so it's much lighter than it is in real life. This is being stitched on 18 count Aida and I'm at a part where I need to fill in a lot of black and navy blue stitching. Argh! My eyes are not a fan of this part of the project. I almost feel like I'm stitching in the dark between the dark fabric and the dark floss.
UPDATE! I've been working away at my fabulous kitty. Check out the progress I've made!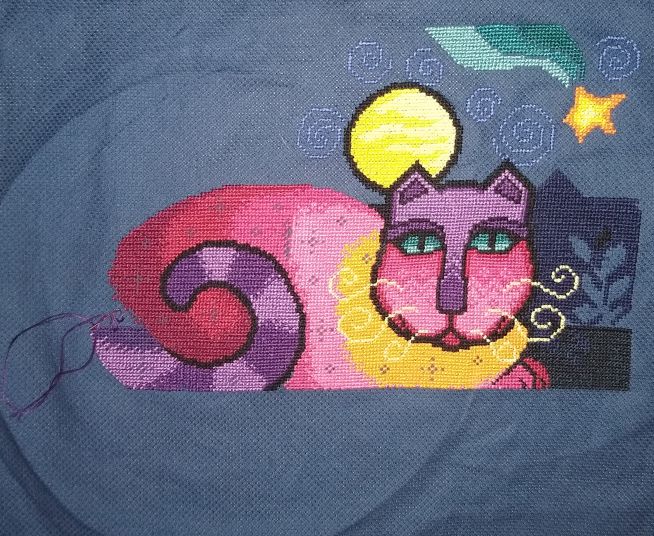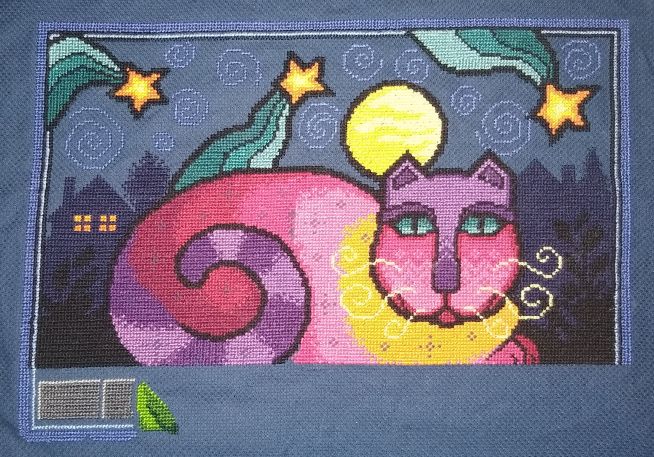 Check out some of my finished projects! The images will be greyscale until you hover on them. If you click on them, they will open up in a lightbox (larger view).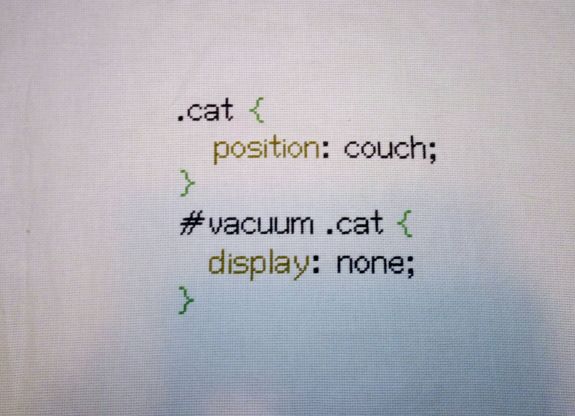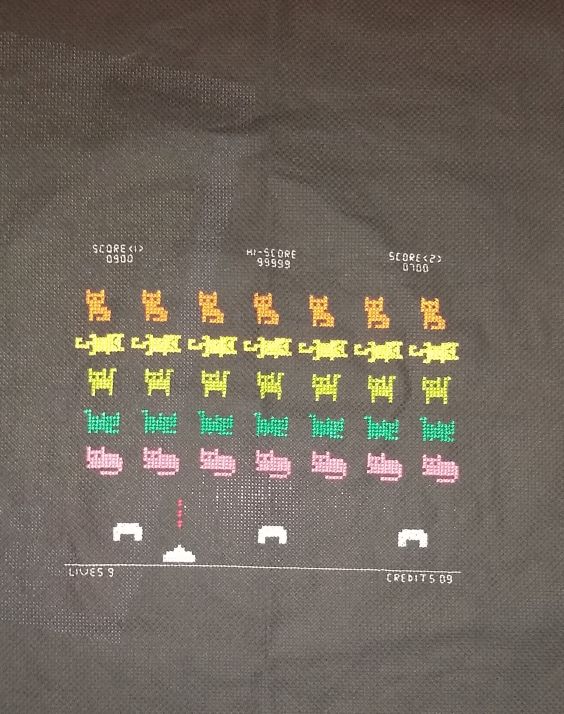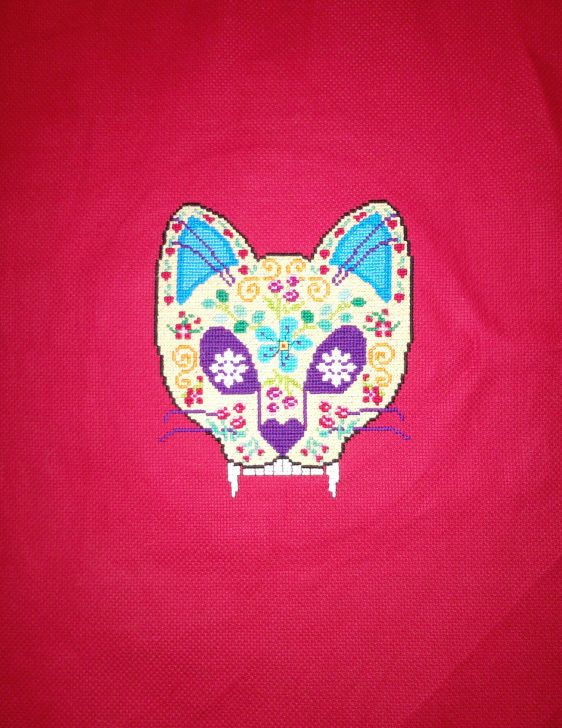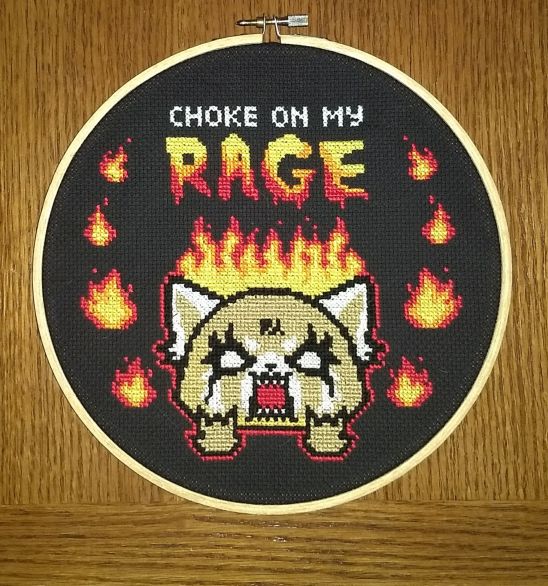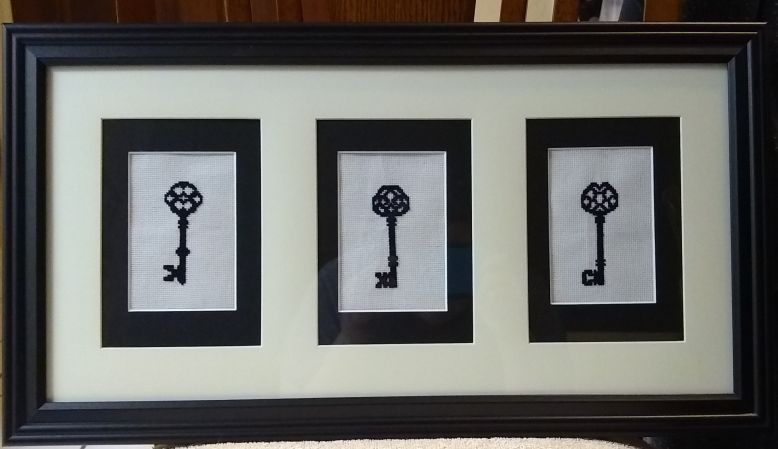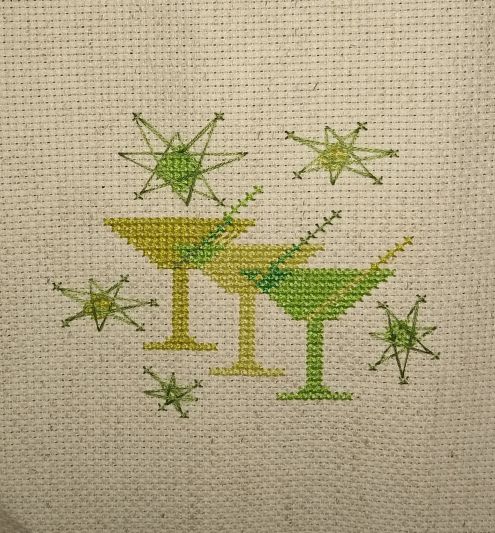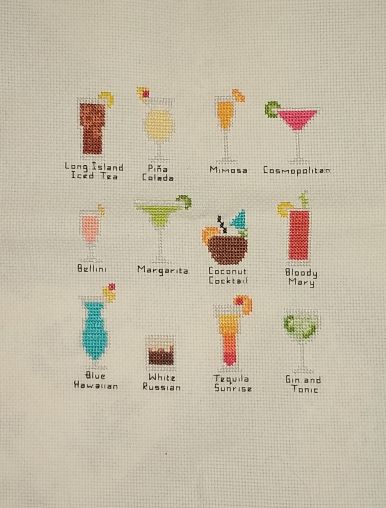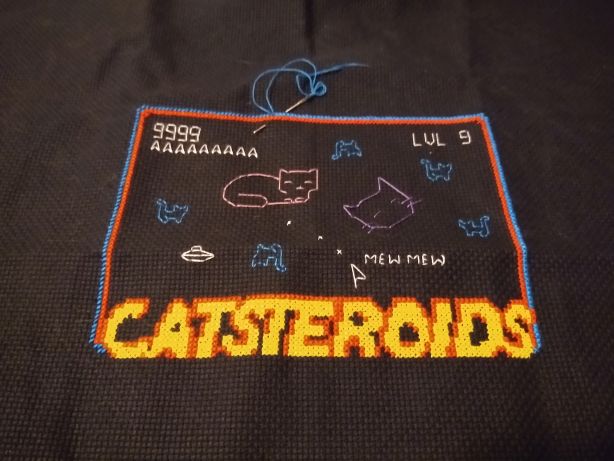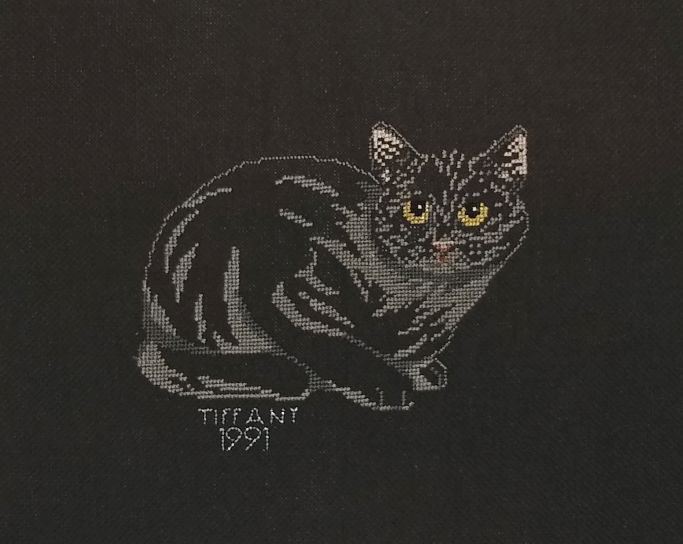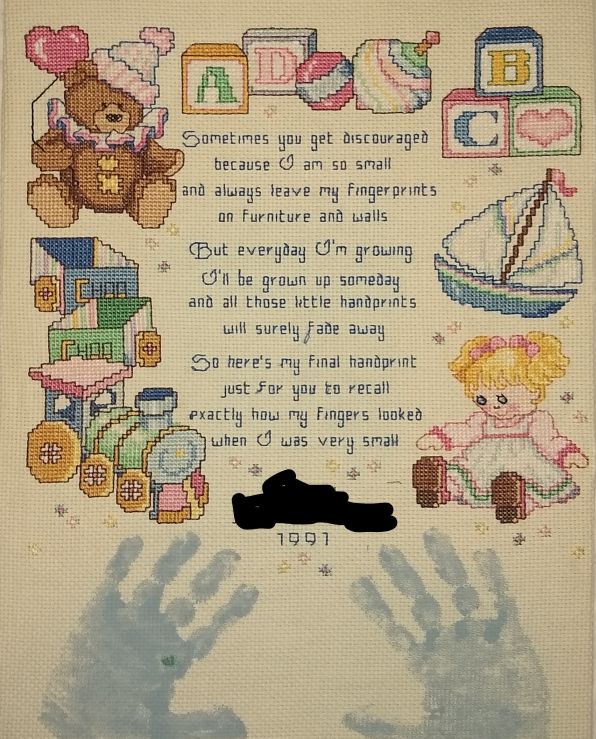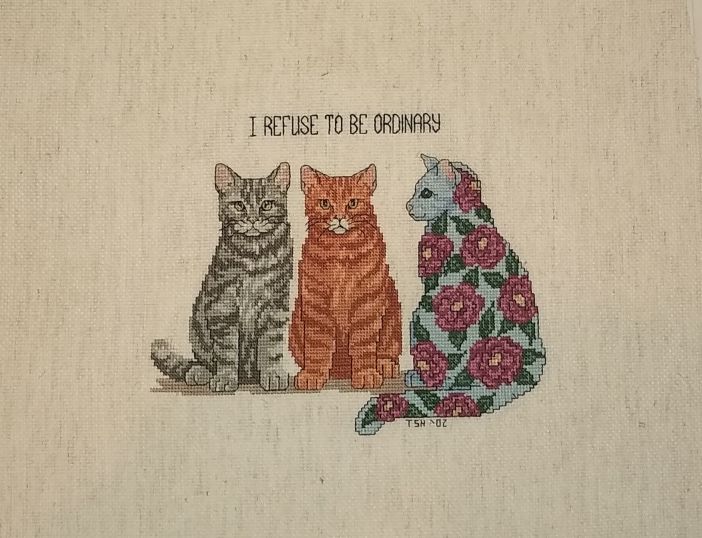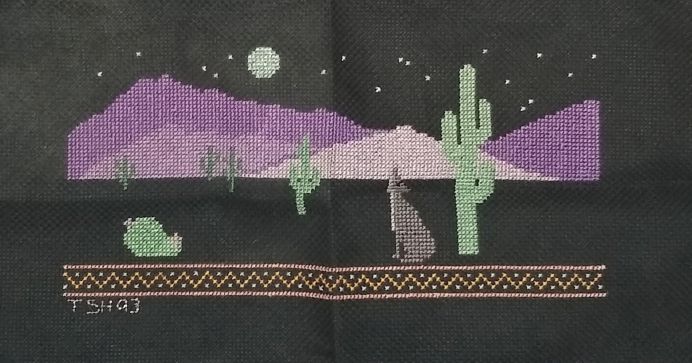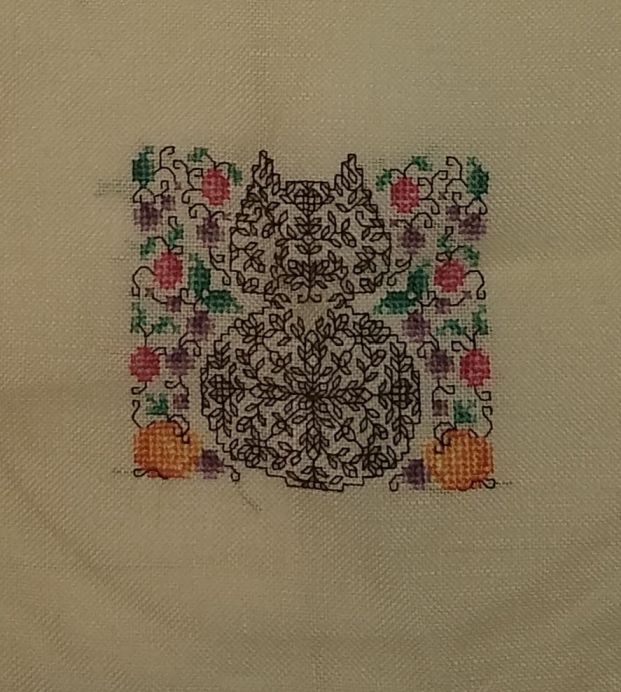 CSS cat - Quaternion Creations


Sugar Skull Cat - Hanks Pattern Place


Aggretsuko Choke on My Rage - Grandma Girl Designs


Martini Glasses - Mid Century Maude


Tiny Cocktails - Print Print Pattern


Cat Invaders/Catsteroids - I bought 6 cat video game patterns from Space Nona's Stitchery which no longer exists


Vintage Key Set- Sugar Stitch by Ellie


Books and Coffee Bookmark- Mari and Annie Art


Black cat on black background - from a pattern book


Handprints - most likely from a kit. I blacked out my son's name because I didn't want to out him. Also, it might look like I cut off the bottom of the handprints. By the time I was finished with the stitching, his four-year-old paws were so big they almost didn't fit!


I Refuse to Be Ordinary - from a pattern book


Coyote - no idea where this pattern came from. I stitched it for my mother and after she passed I found it tucked away in her camera case. At some point though he must've been in the sun since the fabric is faded.


Blackwork Cat - First and only time I have ever stitched on 32 count evenweave! Boy, that was a trip. He's not quite finished - I think the original pattern called for a charm to be stitched onto his neck. Pattern from Kitty and Me Designs.